Professional development through
startup workshops,
mentoring,
1:1 sessions with services providers,
industry deep dives, and a
mini-accelerator program.
Expert+ is designed for custom tailoring of pathways. There are many paths to a successful launch
and some will require parallel activities. In the workshops, mentoring, and special events, we
will cover the main areas of developing a startup, see below, with the ability to obtain value from
each of the modules no matter what stage of development you are at with your own startup.
Expert+ is an accelerator for professionals with 15+ years experience who want to create a startup
or scale up from an existing launch.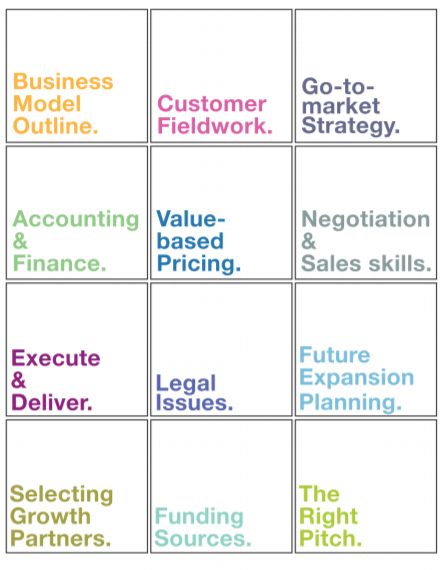 Benefits for your startup of the sample modules listed
A clear integrated picture of your business model
Validation of real customer needs
Know steps to establish brand values and to build the brand
Informed about basic accounting requirements for reporting and management
How to price your product/service
Negotiation skills
Execution and delivery
Legal and regulatory awareness
Steps towards a move to a majority market position
Optimizing funding opportunities
Persuasive arguments to pitch